Getting connected to the NBN is one thing…
Keeping your business connected is
our thing!
SJH Communications is a trusted, Hunter Valley owned and operated business telecommunications solutions provider. Our founders were there when the NBN rollout began, experiencing first-hand its potential for businesses. We know how to get the best out of your connection. From initial set up, service operation, and more importantly, staying connected.
SJH Communications is known for ultra-responsive service and tailored solutions that work for your business – offering personalised data plans, scalable cost-effective 3CX technology across mobile phones, handsets, video conferencing and teleconferencing, security systems and a full range of reliable telecommunications solutions. Call us on 4044 2300 and discover how we can help you business.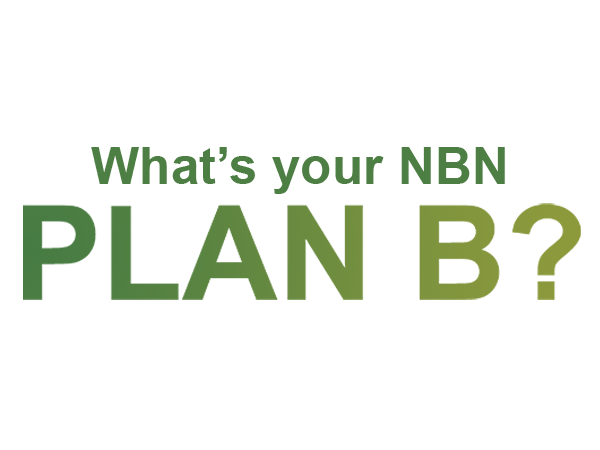 Protect your Business from NBN Disaster
NBN Plan B gives you immediate internet data when your NBN service lets you down.
NBN is a wonderful thing. But like everything, it can run into problems. Businesses can lose phones, cloud, POS and internet connections and that can run into big $ losses. We've heard all the horror stories and decided to do something about finding a solution – because that's what SJH is all about!
Our NBN Plan B is a temporary fix that lets you keep doing business whilst we assist you in getting your NBN connection working. It is a vital service that can save your business thousands when your NBN connection runs into problems.
3CX VoIP Phone Systems
Take the office with you & never miss a call.
We offer intelligent VoIP phone systems that are smart, versatile and cost-effective. 3CX is a unified solution that gives you the freedom to "take the office with you" and never miss a call. It is truly the only communications solution for the current and future needs of businesses large, medium or small.
SJH's VoIP system has efficient internet bandwidth usage, higher internal call quality, and improved service integrity over other NBN reliant telephony services. Meaning significant call savings, quality and reliability for your business. If you have multiple offices, they can become one system. Our 3CX phone systems stay connected even when the power's out or interrupted and come with a 24-hour monitoring service.
For more information about VoIP phone systems and business read Is a VoIP system worth it for my small business.