Info
Reading Time: 3.2Minutes
Tags
Share this post
Our MD Takes out the Hunter Business Leader of the Year award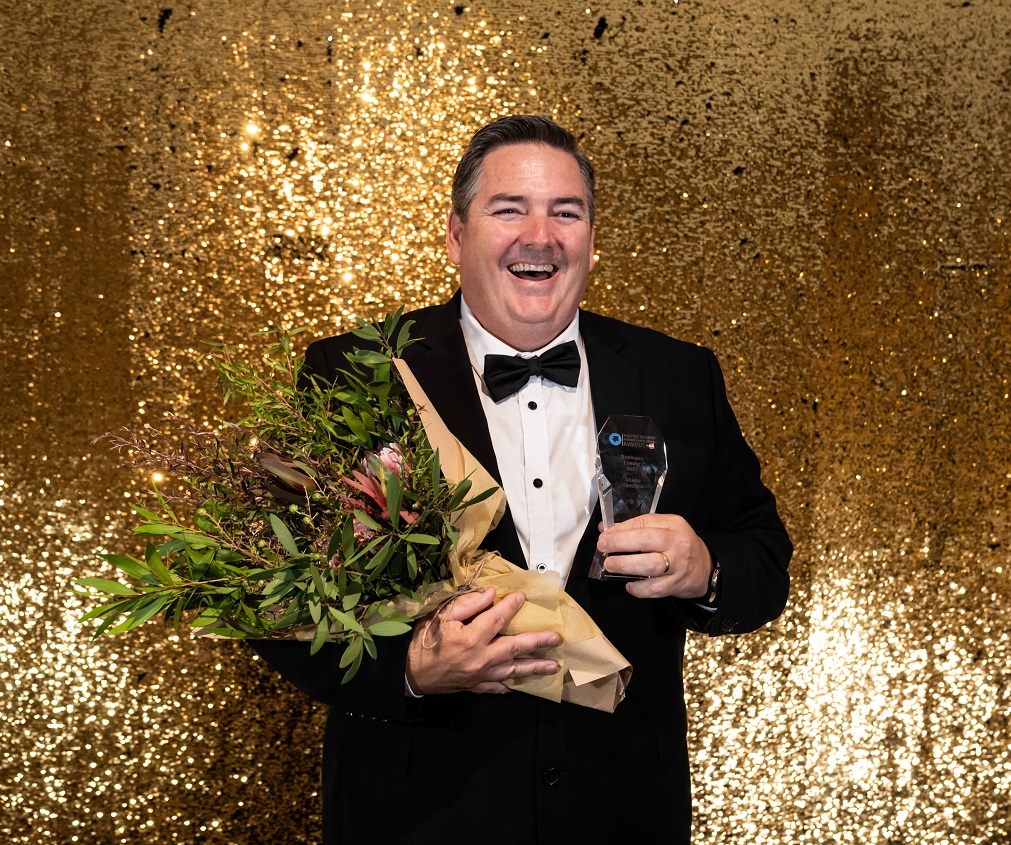 Hot on the heels of taking out the 2021 (yes delayed due to Covid) Business Leader of the Year award, Shane Hamilton talks about the resurgence of true customer service and how he believes it has been the reason for SJH Communication's rapid popularity.
The COVID 19 Pandemic has forced the world to stop and take stock. As consumers we started using online channels in numbers never seen before but what we started to miss was human contact. At SJH Communications, human contact (or the act of being connected) has been important to us since our inception 5 years ago. But in the last 12 months we have seen it start to generate rapid sales for our local team.
The telecommunications industry has been insanely competitive since the rollout of the nbn. Market players were so keen to get their numbers of newly connected nbn customers growing that that the actual delivery of the service often fell behind. We watched hundreds, if not thousands of new customers feel ripped off as services paid for and anticipated just didn't get connected in time.
Having poor nbn service in your home is inconvenient at the best of times however during recent times when a lot of workers have been forced to work from home (wfh) it can have a huge effect on quality of life and workplace performance. For businesses, having an nbn phone system that isn't at its peak can have a significantly negative effect on your productivity and your brand.
When we started SJH Communications just over 5 years ago, our response to this growing trend of forgotten customers was to prioritise customer satisfaction as our number one goal. While growth may have been slower than the bigger telco's, our business thrives now on referral business. Not just residential but business phones as well.
Our commitment to customer service doesn't end with our install services. We have found a real joy in seeing customers stay connected. Our commitment to this has gone beyond just phones, nbn and modems, SJH plays a major role now in the Hunter business environment. We proudly sponsor local sporting clubs from Lake Macquarie (https://websites.mygameday.app/club_info.cgi?c=0-8218-110117-0-0&sID=260172) to Maitland (https://maitlandrugbyclub.com.au) and our MD Shane Hamilton has been an active participant in business networking organisations including chairing the Maitland Business Chamber.
Our belief in getting people and businesses connected and keeping them connected is reflected also in our choice of suppliers and staff. We have a rigorous process for selecting suppliers and only products that keep our customers connected and content make it through the process. We favour local wherever we can as local is our second pillar.
Today, we have a growing team of passionate employees, all local and all take pride in our growing reputation for client service. We are expanding quickly and keen to offer opportunities to locals with talent, skills and above all else, a true belief that customer service is the new competitive advantage in the telco space.
If you have skills in IT, telco technical systems, customer service, sales and marketing and share our belief in customer service don't hesitate to send us your resume and submit for any of our positions vacant seen here: sjhcommunicationsolutions.com.au/careers/
Thanks to @magneticshots for the fantastic images from the night.