Info
Reading Time: 2.4Minutes
Tags
Share this post
We are a customer oriented local NBN and telephony company with a large presence in the Hunter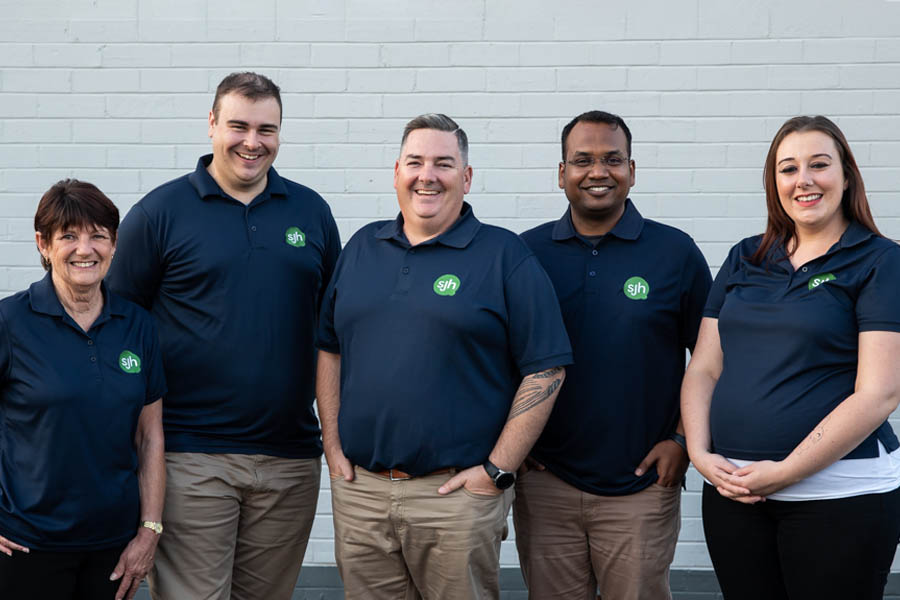 Telecommunications in Australia is an industry that undergoes rapid change almost constantly. From the deregulation of the late 20th century when Telstra owned everything to the explosion of streaming services that have come with recent digital infrastructure improvements. One thing has been certain through all that change and that is that customers all over this wide brown land have struggled to get good service from providers. They have either been too big to manage good customer service or not had the where-with-all to deliver products reliably.
It was against this backdrop that a young Hunter man saw an opportunity. Shane Hamilton (Managing Director of SJH Communications) spent the early part of his career as a technician in the coalfields. As the rollout of the new NBN (National Broadband Network) started, he saw an opportunity to create a strong, local, community minded telco support company.
Once in the game, it became obvious to Shane that there was a severe lack of good service, at least in his part of the world, when it came to getting the benefits of the the NBN to locals. And thus SJH Communications was born.
Being a Hunter local meant that Shane had grown up with many of his customers and this drove him to set up a true customer focused telco provider. For over 5 years, SJH customers have enjoyed fast and reliable service along with a genuine helping of genuine care from the companies employees.
Today, Shane's attitude towards the ever growing list of SJH customers has manifest itself in many ways, Shane has discovered a deep calling to serve his local market and does this in ways beyond just the company. Shane currently holds the position of president of the Maitland Business Chamber as well as significant stints in other local voluntary organisations and the local BNI chapter.
A passion for connecting all people in all businesses is at the core of this entrepreneur. His staff all have a similar passion for locals and giving them the best service money can buy. The growth of SJH Communications is largely due to the referrals the company gets from its growing residential and business phone customers.
If you would like to talk to someone about your NBN or phone system requirements, or aren't getting the connection you think you should be, feel free to give the friendly team at SJH Communications a call on 4044 2300 or make an enquiry on this website. Our services include business or home NBN and internet services, data and cabling, IT solutions, social WiFi, line repairs, CCTV and the installation of multi-site 3CX or VoIP phone systems.